Sorry for the lack of a photo today. I seem to have misplaced my camera. It's probably with my motivation.
I like a good roast chicken. I like it even better when I can throw it in the crockpot and be done with it.
My husband isn't a huge fan of plain ol' chicken, but a 5 pound chicken can yield up several nights worth of meals. So at least once a month, I make Mr. Red Meat Please suck it up, and eat some chicken. Plus, it's good for him, right?
Basic (Crock pot!) Roast Chicken
A chicken. That fits in your crock pot. (I have a 6quart crock pot, and for me, anything under 5lbs fits easily. If it doesn't, I just use foil to fashion a custom lid. I'm stubborn like that.)
1 tablespoon sea salt
2 teaspoons garlic powder
1 teaspoon black powder (PEPPER but that typo was too funny to erase. Insert a joke about bringing some bang to the table here)
2 teaspoons Better than Bouillon Chicken Base (or two bouillon cubes)
1 medium onion, cut into quarters
2 tablespoons butter
You can start with either a frozen or a thawed chicken. The main difference will be your cook time.
Make sure that you check your chicken for any extra parts stuffed into the body cavity. Easier to remove if the chicken is thawed.
Place your chicken in your crock pot and season. If it's thawed, really rub that sea salt into the chicken. If it's frozen, that won't get you anywhere. And if you have raw chicken issues, it's okay if you don't rub it in. The crock pot really helps everything meld together well enough, that I've never heard anyone remark on a difference.
Add your chicken base, butter and onion to the crock pot. I like to put one tablespoon of butter, and one quarter of the onion INSIDE the chicken.
Seal everything up and turn on the crock pot. Try to avoid checking it too often. Which will be hard, because it will smell amazing. You're going to want to cook it on low for 6-8 hours, or high for 3-4. You can also do this one in the oven (thawed chicken) for 2-ish hours at 350 Fahrenheit. You're looking for clear juices from the chicken when you poke it, and an internal of 165 Fahrenheit.
And now you too can have awesome chicken, for little work. Which is the best way to have it! Plus? It's really easy to turn the left overs into easy meals! It's like a BONUS WIN!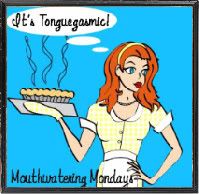 Slightly Similar Nonsense: